Last newsletter before we head out to Virginia Beach for the IPMS National Convention. We've got everything done we need to get done in preparation for the big shindig and all of our products have been shipped and will be ready for us when we arrive.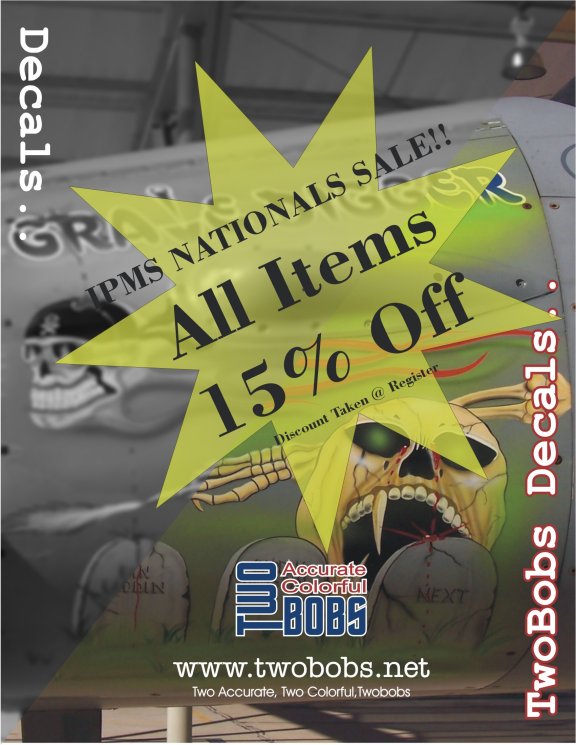 We have some updated information on the Twobobs Hospitality Suite and a couple of other things. So you know about our 15% discount off your total sale but we have another couple of vendor room items to talk to.
I had previously mentioned that we will have a few other items available from manufacturers that we don't normally carry on our site and we're now pleased to announce who those are.
Mike Grant Decals and PWMP Resin will be represented at our booth this year. Not sure on what products or how many we'll have so you'll have to be sure to swing by and get your hooks into whatever they bring right away. Whenever we do this, the items typically don't last past the first day. Get em while you can guys!
TwoMikes Resin of course will be sharing our booth space with us. They are bringing a limited supply of their products to the show so this is another line that you should be sure to check out before day two. Couple that with a 15% discount and you can see that these will be flying out of the booth in no time.
All of our 3rd party lines will be represented at our booth as well to include: Xtradecal, Modeldecal, Zotz and MAW Decals. The only item we won't have is the Xtracrylics line of paints. Just too much involved in shipping these to the show. Our apologies...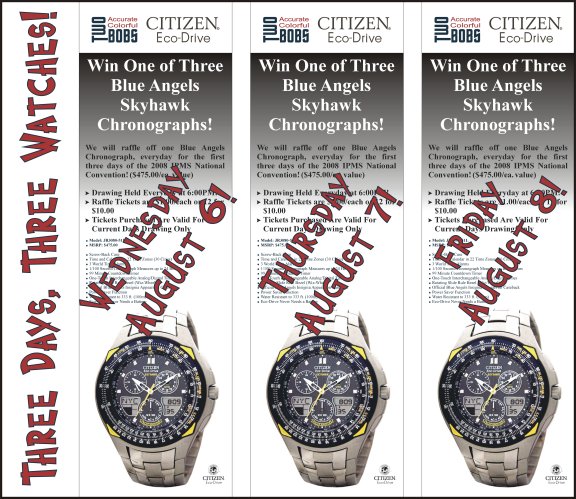 Remember to not forget to stash away some bucks for the Citizen Blue Angels Skyhawk watch raffles we have going. Three watches in three days!

I have some more details on the Twobobs Hospitality Suite at the DoubleTree Hotel, Sequoia Room. Some menu details below:
Chesapeake Pale Ale
Red Marker Ale
House Brand alcoholic beverages - $4.50ea
Fruit/Cheese/Vegetable Montage to include domestic & imported cheese, vegetable crudites, fresh sliced fruit with assorted rustic breads and crackers, dipping sauce
Potato Chips
Double Tree Cookies
Pretzels
Onion Sour Cream Dip
Assorted Nuts
Pretty good spread eh? Couldn't do it without all our great sponsors! Thanks to everyone for pitching in! We'll have lots of raffle items to give away at the party and we'll be handing out free raffle tickets to everyone!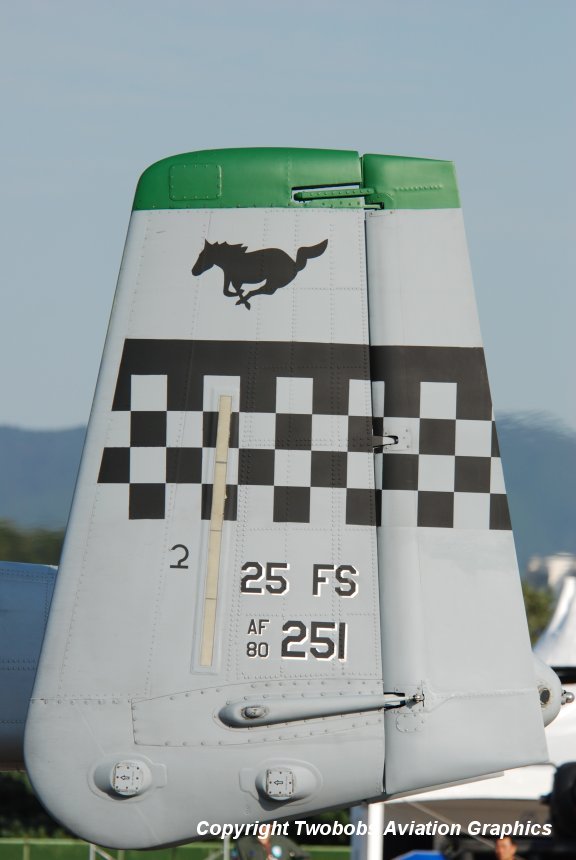 For all you folks that can't make it to the convention, we'll miss seeing you! Hopefully we'll catch up with you in Columbus, OH in 2009.
Links for all of our convention release decals will go hot on 3 August (Sunday). Just remember that we will not be able to fill any Twobobs orders between now and when we get back from the show. Expect a lag in order delivery for the first week or so due to the large number of orders that we'll be receiving while we're gone. Thanks for understanding.
New Hot Babe of the Week is up courtesy of my good buddy Greg Davis. Some Medivac UH-60s for ya. You don't usually see this much color on an Army helo.
One of the coolest parts of the show are the great pics and reference materials that all of you bring by the booth! Bring your reference data along with all your great ideas for sheets by the booth, grab me and pin me down and explain to me why I have to absolutely, positively put out a decal sheet of your favorite subject!
Most of our subject matter is driven directly by your ideas. It's always been that way around here and that will never change. Reference Data Call! Bring all your references!! Well I think that does it for us until we see you on Wednesday. Looking forward to it and I'm excited for TwoMikes as well. This will be the first time their products are out on the street and I'm sure Mike will be very successfull in his new venture.