Back from the convention! Glad to be home but I find myself typing this newsletter from a hotel room in Tucson this week. I'm here for a week visiting AMARC in support of my day job. Hopefully I'll be able to find some time to get some pics of things other than Vipers.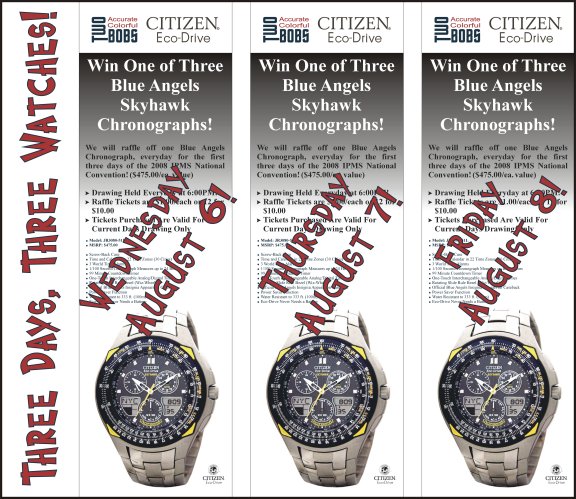 Had an absolutely fantastic time at the National Convention. We were able to catch up with a lot of you and get some industry gouge on new and planned releases as well as general scuttlebutt from the various manufacturers/distributors that were there in attendance.
We did great on sales and actually had to turn some links off after we got home for some sheets that we sold out of at the show. We also debuted seven new sheets this year and sales went really well for us. Especially the F-4F Elefant and the Buckeye Vipers sheets.
Third party wise, David Hannant showed up with a handful of new Xtradecal releases and these sold very briskly throughout the four days of the show. Folks were also excited to see the Mike Grant and PWMP products that we had just for this show. Hopefully, Mike and JP will be able to take advantage of the show's exposure and this will translate for sales on their end. Their products proved to be very popular.
TwoMikes had an absolutely spectacular debut at the show! Their products were flying out of the booth and I can't be more excited for them in their venture. The A-10 and S-3 sets sold extremely well and they received more than a few suggestions from all of you on future products. Exciting times at TwoMikes!
Our Citizen Blue Angels watch giveaway was an absolute success and we were able to give away three watches during the show. Hundreds upon hundreds of you got in on the action on this one and we couldn't be more excited for the three modelers that won. Get those watches sized and read that instruction book fellas!!
The Twobobs Hospitality party was a big hit as usual. Not as much beer was consumed this go-round. I'm sure that was due to the fact that a lot of folks had to drive home to numerous hotels after the party. The guys that had cabs and could stick around though, tore it up "Aircrew Style" and drinking with some of you ex-aircrew guys really took me back. Where's my flightsuit?!
Plans for 2009 as well as 2010 are already in work and we've already put some Hospitality Party plans into work. More on that later!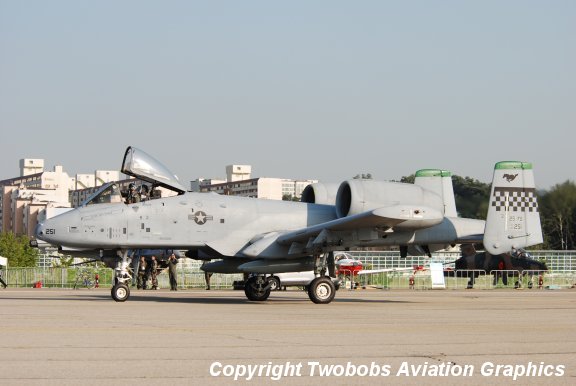 New Hot Babe of the Week is up and it's for a smart looking 60th Anniversary bird from Americas Dairyland, Wisconsin. We'll do this on up just like the Illinois sheet and offer up a bunch of line jet options for you.